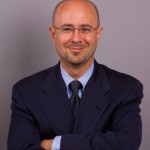 For the last 17 years, Evan Fray-Witzer has maintained an active employment litigation, counseling, and defense practice; a sophisticated litigation and counseling practice, representing businesses in a wide range of commercial disputes; and a thriving appellate practice in both the state and Federal Courts.  Evan also provides employment-related trainings and is regularly retained to conduct internal investigations.
Employment Law
Typical employment litigation matters include discrimination claims, wrongful termination claims, tenure disputes, constructive discharge claims, employment-related contractual matters including disputes concerning non-competition, non-disclosure, and non-solicitation agreements, wage and hour claims, commissions claims, and other employment-related litigation. Evan maintains an active employment practice before the Massachusetts Commission Against Discrimination, the Equal Employment Opportunity Commission, and the state and federal courts of Massachusetts and New Hampshire.
Employment counseling routinely includes consultations regarding all state and federal employment statutes, payment of wages, discrimination defense, sexual harassment prevention, discrimination risk management, hiring and termination of employees, protection of trade secrets, monitoring of employee internet use, and employee privacy rights. It also includes the drafting and review of employment handbooks and policies, executive severance agreements, non-competition, non-disclosure, and non-solicitation agreements, independent contractor agreements, and employment agreements. Finally, Evan regularly conducts independent investigations of allegations of discrimination, harassment, and other alleged wrongdoing.
Business Litigation
Typical commercial litigation matters include partnership disputes, contractual disputes, breach of fiduciary duty claims, trade secret and confidentiality cases, anti-SLAPP cases, and cases brought under the state's unfair and deceptive acts and practices statute. Evan appears regularly in the specialty Business Litigation Session in Boston, as well as state and federal courts throughout Massachusetts and New Hampshire.  Evan has been admitted pro hac vice in multiple other state and federal court jurisdictions, depending on client needs.
Awards and Publications
Evan has been named a Massachusetts, New England, and Corporate Counsel "Super Lawyer" in 2008 and 2009 for his employment defense work on behalf of employers.
Evan is a frequent contributor to legal and business publications and a frequent speaker on employment and business law topics both locally and nationally. He serves as a trained mediator for the Massachusetts Trial Courts and is a member of the American, Massachusetts, New Hampshire, and Boston Bar Associations. Evan is a trained mediator, discrimination prevention trainer, and investigator. He is a graduate of Northeastern University School of Law, and has a journalism degree from Boston University.
Evan is admitted to practice in both Massachusetts and New Hampshire.